POST
Use The Adsense Search Term Report To Check Your Keyword Configuration
Author: Alan Richardson
One of the most important reports in Google Ads is the Search Terms report, this helps you check that your keyword configuration is setup correctly.
Importance of Adsense Search Terms Report
The most important reports I visit in Google Ads is the Search Terms report. I check this daily if I've made any changes to the keywords or ad setup: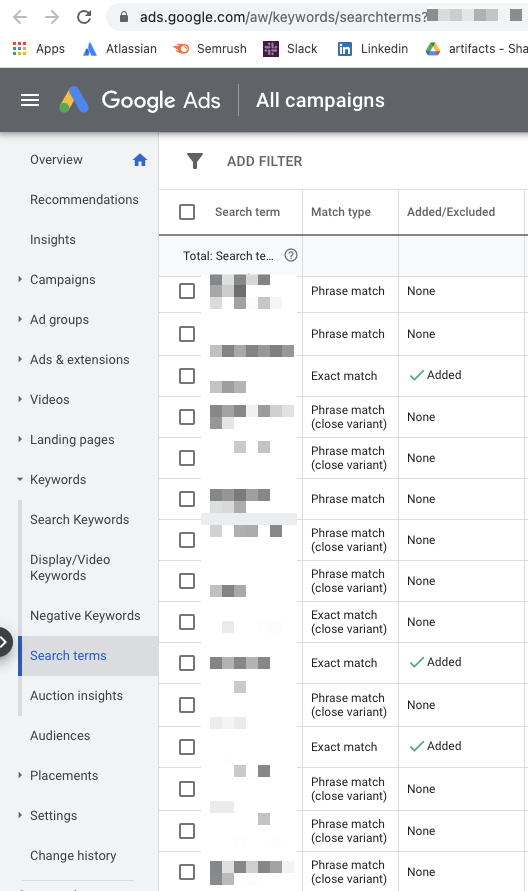 This is where you can see the exact search results that are matching for your ads, and the simplest way to boost your ad efficiency is to make sure that you only match terms that are relevant.
This is particularly important if you are using phrase match, broad match or dynamic ads.
When I experimented with 'broad match' for some keywords, I used the Search Terms Report to check that all the searches we were matching were appropriate for the brand. Most were not, for some brands and products broad matching does not work as a configuration, phrase match however worked well.
I ended a 'broad match' A/B test early because of the results in the Search Term Report, the ads were simply not showing up against the most appropriate search terms. The report helped me catch that within a day of reconfiguring the keywords.
Fixing Adsense Matching Wrong Search Terms
If you are seeing search results you don't want then use the Negative Keywords list: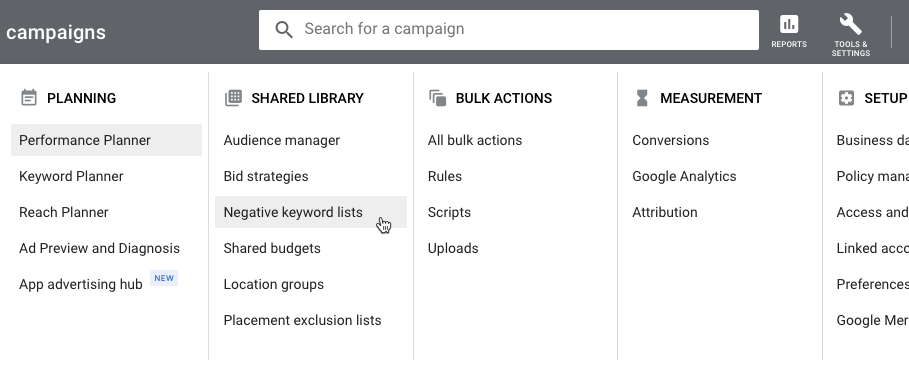 Block those keywords from your ads, or amend the broad matching back to a phrase match to experiment what works best for your searches.
Google Ads requires a lot of experimentation and tweaking to get the most out of it, but a quick win is to keep on top of the searches you are matching to make sure you are not hitting search results that are not relevant.
comments powered by

Disqus