POST
How to Easily Remove the Background from an Image
Author: Alan Richardson
I have in the past spent a long time with Paint .net removing the background from photos. A combination of selecting areas and eraser. I thought it was time to find a better approach.
Photo Box
For taking photos of books and small items a photo light box or tent is a simple choice.
e.g. photo light box
I picked up a simple 9 x 9 x 9 (inch) plastic folding light box with a green, red and black chroma key background for 12 GBP. This makes it pretty easy to use Paint .net colour picker to remove the background.
More Complicated
Sometimes I don't have the option of using the box because I Want to take a photo of something larger e.g. here are some mostly sales and marketing books.
In this photo I have cropped it, but nothing else: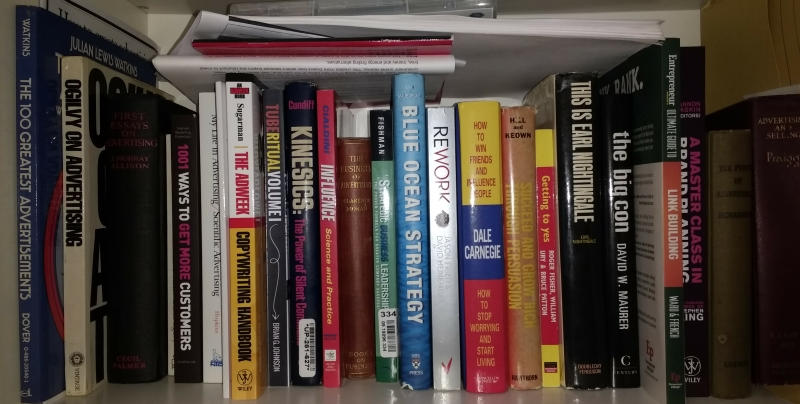 I could use the Paint .net select functionality to cut parts out, but that would take a considerable amount of time.
PowerPoint
I already have PowerPoint on my machine - very affordable now with an Office 365 subscription.
create a blank powerpoint
drag in the image
click on Remove Background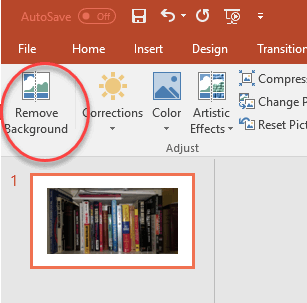 Powerpoint does its best to figure out what is going on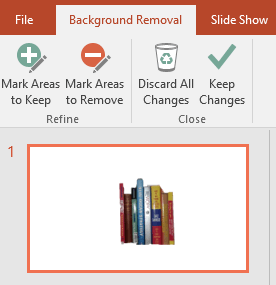 I then have to start clicking on
"Mark areas to keep" and then scribble over the parts I want to keep
"Mark areas to remove" and then scribble over the areas I want to remove
After a minute or so, powerpoint provided this for me: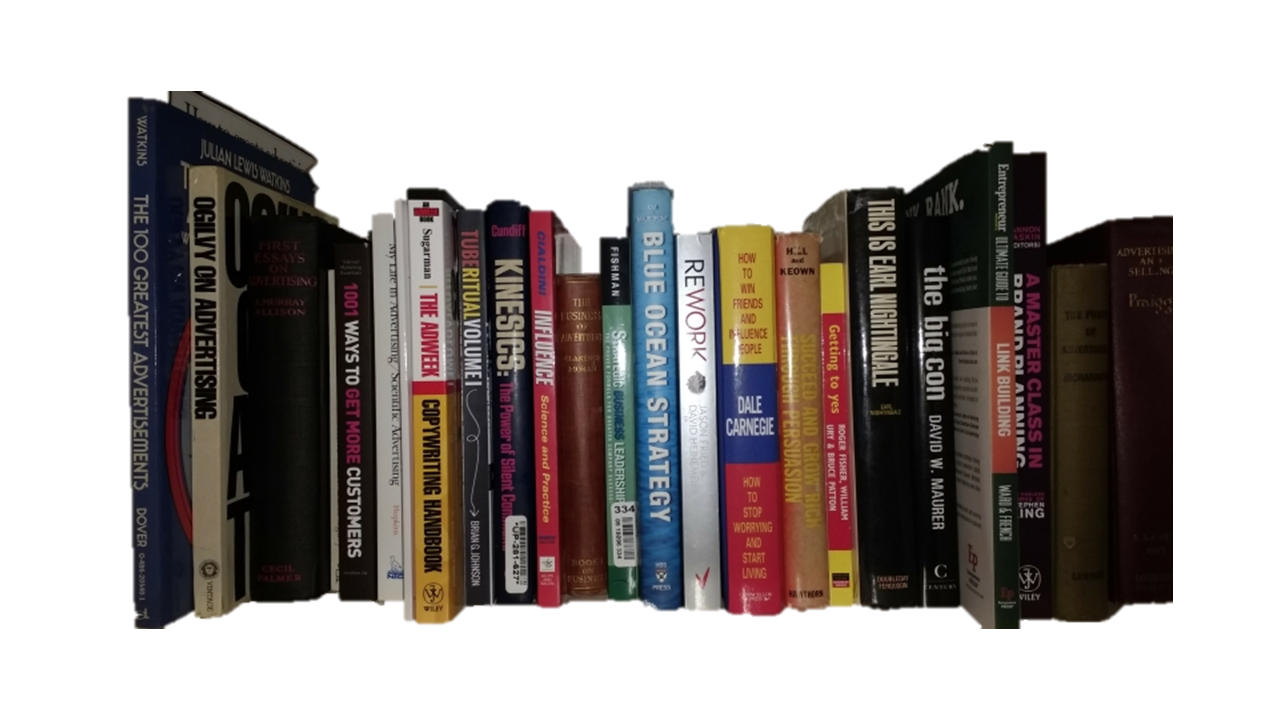 Options for creating a PNG from this:
copy and paste into Paint.net to use the Magic Wand to remove the background
export slide as a .png and use Paint.net Magic Wand to remove the background
right click on the picture in Powerpoint and use "Save picture" to save as a png with a transparent background
The last option is the one that I discovered most recently, clearly saves more time, and is now my preferred option.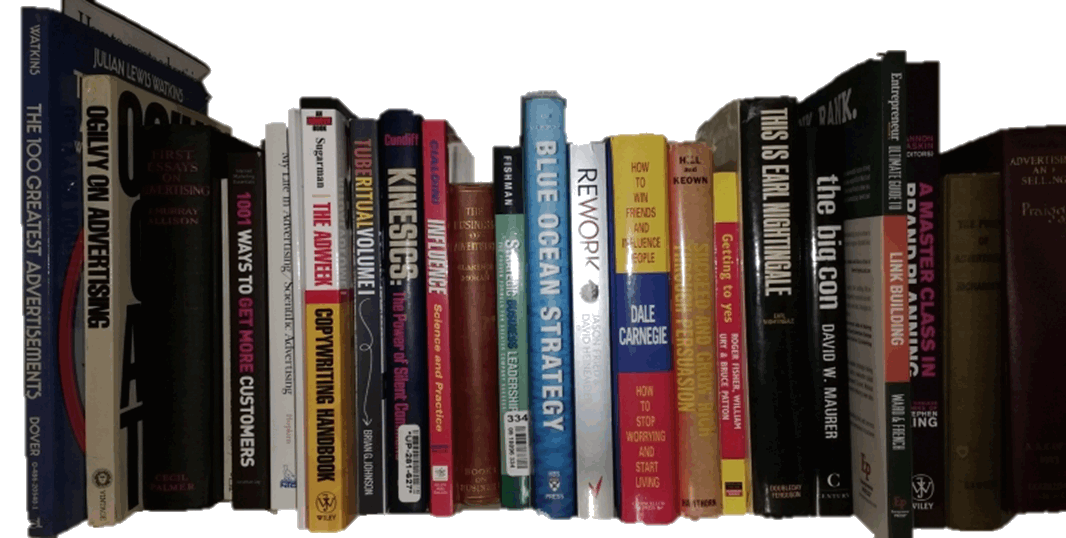 Exactly the same functionality is available in MS Word and Excel.
Unfortunately it is one of the few options not available in the online version.
Online Tools
I looked at a few online tools but could only find one that was worth using.
This has a fantastically quick and easy clipping tool.
I draw over the areas I want to keep and remove - faster than powerpoint.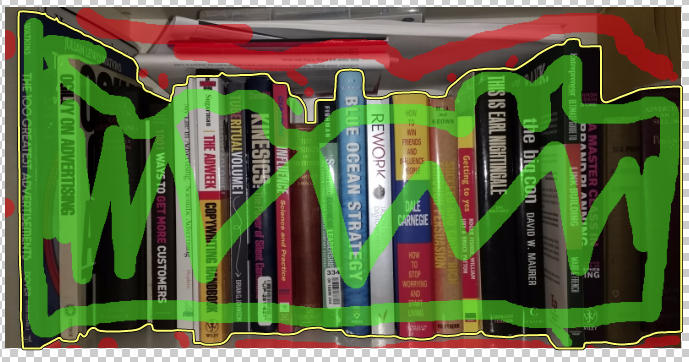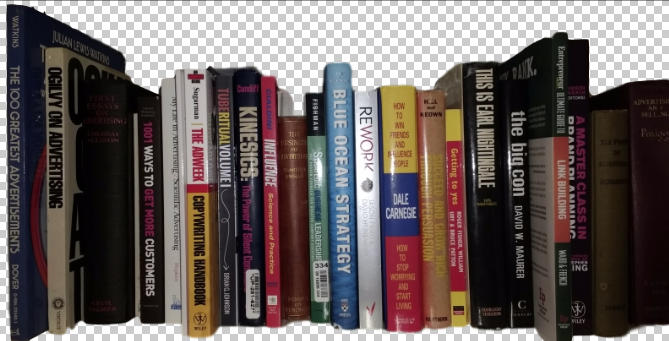 The only draw back is that this is a subscription model. It certainly isn't expensive $3.99 for 15 downloads and $7.99 for 100 downloads a month.
Credits roll over to the next month.
If I was creating a lot of images like this then I would subscribe, but with a hugely variable workflow. I don't think a subscription works out well. I'd have to keep cancelling and starting again.
If this offered a pay as you go 50 credits for $7.99 I would probably use it. And then I'dd see if a subscription plan worked out better for me.
Until I actually have a batch of images, I'll probably end up using Powerpoint.
But it is still a very tempting tool.
comments powered by

Disqus