POST
Podbean Podcasting Hosting Service Review
Author: Alan Richardson
I looked around at a few podcasting services before settling on PodBean and in this post I'll provide a quick overview and review of the PodBean Service.
When I started my consultancy business podcast I was a little nervous about the cost that was going to be involved.
All the site I looked at had a basic plan but very often the 'next plan up' seemed to have the features I wanted.
PodBean has a basic plan which offered me what I needed. This was the princely sum of $3 a month. For this I can upload 100MB a month. The download is limited to 100GB a month (limited!), but if I do ever hit this number then the 'max' audio plan is $9 a month.
PodBean has a free trial and this was enough for me to get started with my first podcast, and after I found out how easy it was to get started I paid for the starter plan.
I also looked at the other podcasts that Podbean hosts, such massive shows as: The Joe Rogan Experience, The Tim Ferriss Show, Freakonomics Radio and other incredibly popular shows.
Simple Dashboard
The main dashboard is pretty simple and you can clearly see how to edit an existing podcast or create a new one.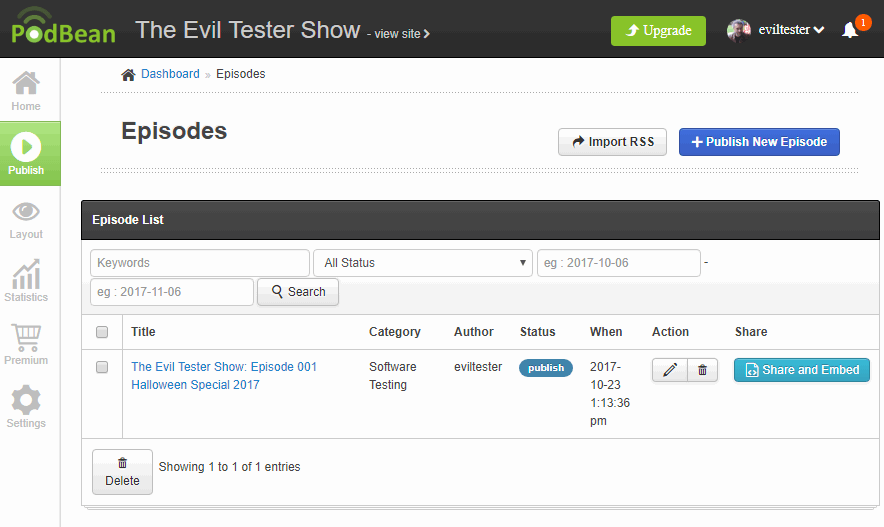 When it comes to uploading a Podcast I can simply drag and drop a file into the browser.
I could also use the Media Manager to upload images and audio files, or I could upload via FTP.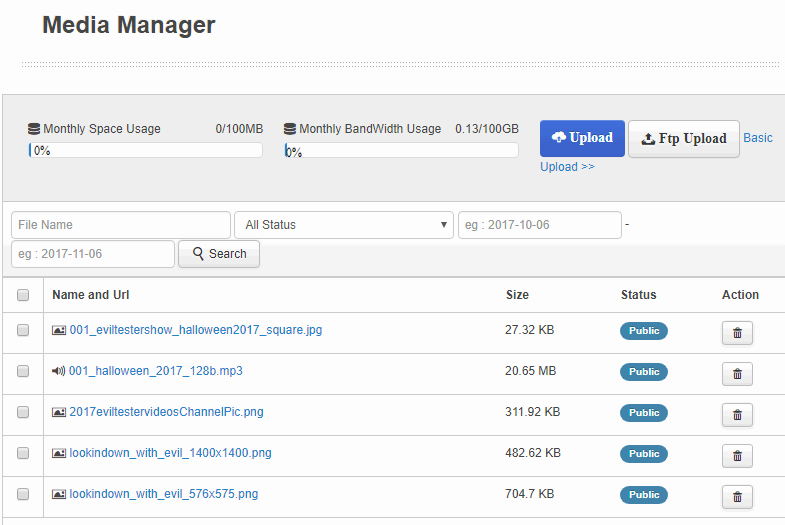 Customisation
I haven't fully investigated customisation of the player web page but it is easy to add widgets for: text and HTTP Links.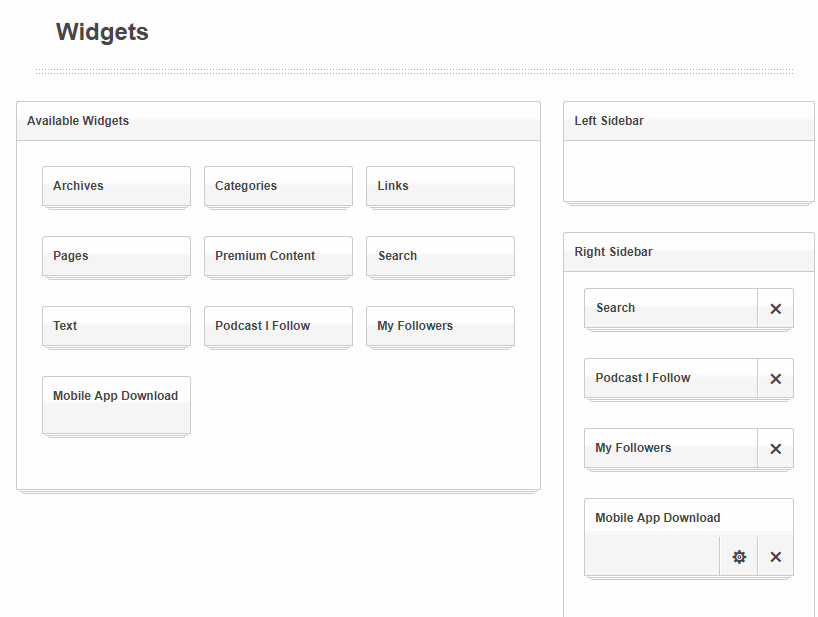 You can also create Pages and add a lot of copy to add value to the podcast and for content marketing.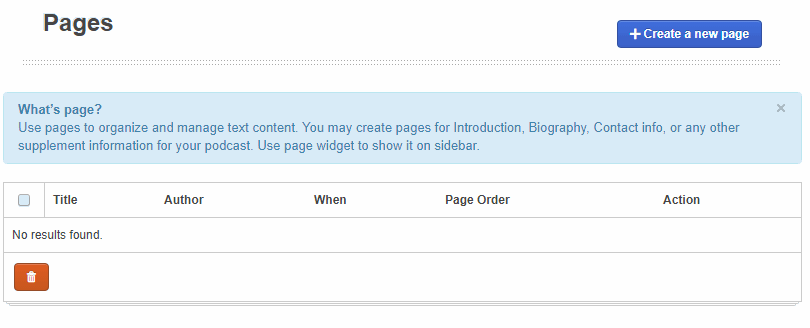 Metrics
The stats I get on the starter package are limited to the number of downloads. The $9 plan has metrics for Geo, Platform and Client.
The setup for iTunes was very simple and there is an iTunes configuration section which made it easy for me to configure the RSS file for adding to iTunes without and hitches (this is important to make your podcast findable from most podcast player applications).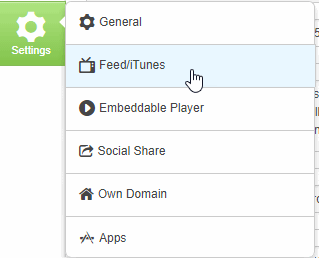 The iTunes setup is accessible from the side menu.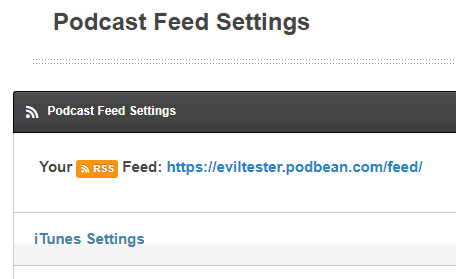 Along with the title, logo, category and podcast description.
Up and Running in 10 Minutes
I had my podcast uploaded and playing in 10 minutes.
It took 24 hours for the podcast to appear in iTunes, after I submitted it. And then people were able to find and download my podcast.
I couldn't find a cheaper host, and I'm quietly confident in the host quality given then high profile podcasts that PodBean also hosts.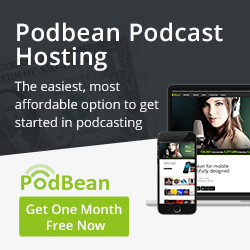 comments powered by

Disqus